Late yesterday, we released Moom 3.2.8, which has only one change from Moom 3.2.7, released the day before. The update is available directly from us (via in-app updater, or by downloading it from our site), and it should be available in the Mac App Store app shortly, if not already.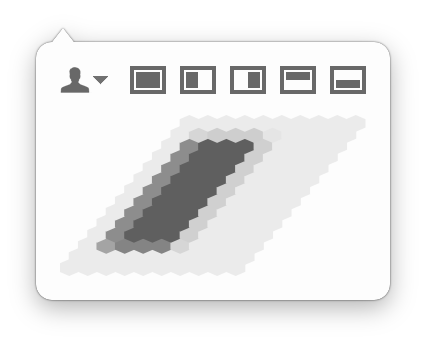 The one change was to the grid, which switched from rectangular (with the circles of 3.2.7) to the new hexagonal layout, as seen at right.
Why did we change the design? Late last week, we learned there's a US patent that covers resizing windows using a rectangular grid in a miniature preview image. We learned this when the patent's owner told us they believed Moom's grid was infringing on their patent. For now, we have redesigned the grid in such a way that no infringement claim can be made, and we're working on further improvements.
Note: Comments are closed on this post, as we wish to inform you as to what happened, not to start a debate on software patents in general, or this patent in particular.