Resolutionator 2.0 is out, and the big news is that you can now pin resolutions so that your most-used choices appear at the top of the list. Hold the Option key down with the menu visible, and you can pin (or unpin) any desired resolution: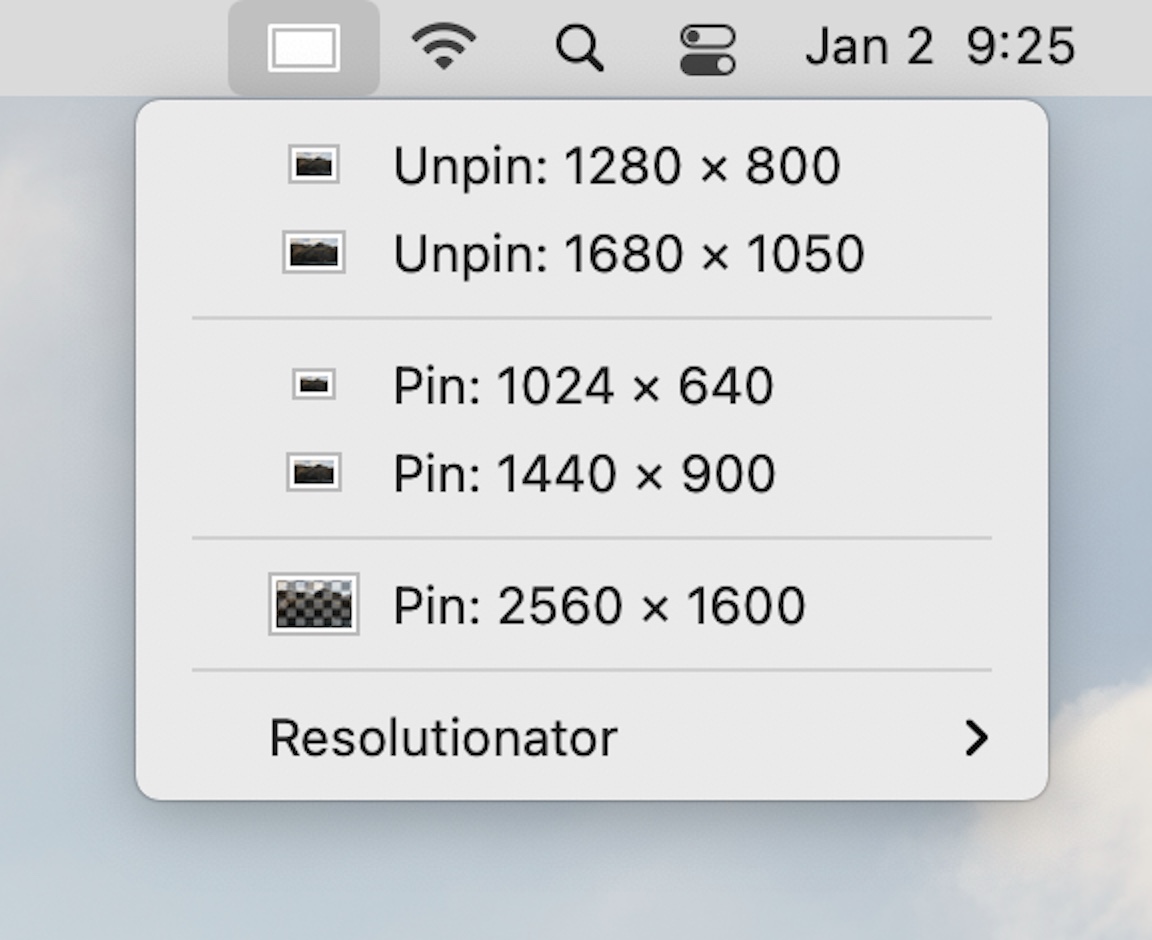 Resolutionator is now a Universal app, running natively on both M1 and Intel powered Macs. There are some other minor changes you can read about in Resolutionator's release notes.
If you have an M1 Mac, you'll also notice that resolution switches are nearly instantaneous—this is all thanks to the M1 chip and architecture, but couple that resolution-switching speed with Resolutionator's onscreen resolution switcher, and switching resolutions has never been easier or faster.
You can update from within the app, or by downloading a fresh copy of the app from the Resolutionator web page.