Name Mangler 3.4 is out now, and though there are only three changes in this version, we felt one of them was major enough to merit a full dot increase in the release number. You can read the details on the release notes page; two of the three changes are fixes, but the third…
The third is a nifty new feature best summarized with a screenshot: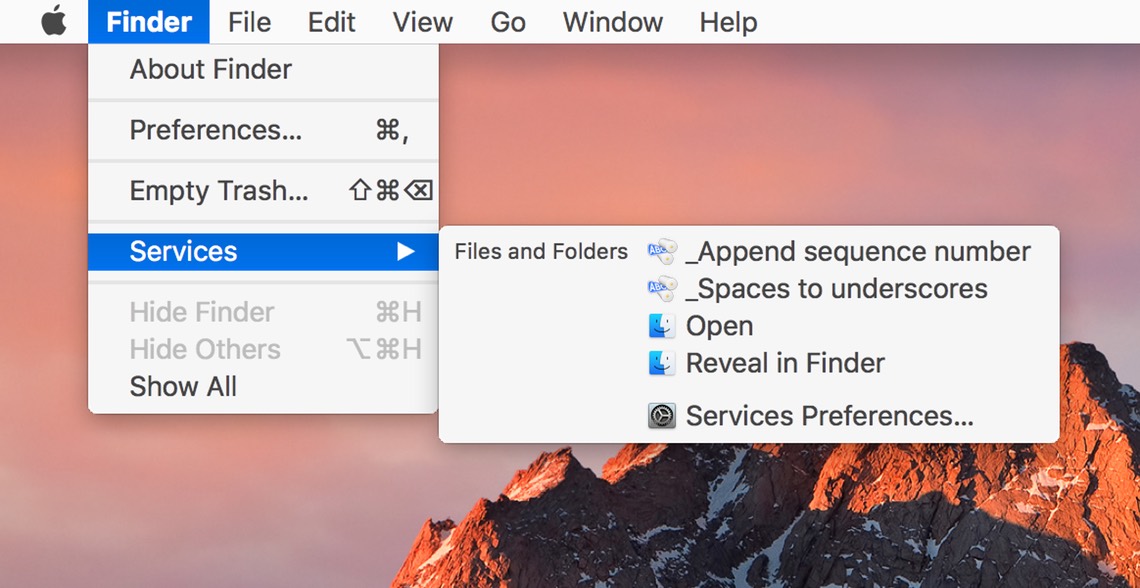 That's right, Name Mangler can now create Services out of your renaming actions. Services are available either via the Services menu in Finder, or (more usefully) via the contextual menu you get if you right-click on a selection of files. You can read all about this in the Menus (File) section of Name Mangler's help, but the basics are, well, basic:
Create your renaming action
Choose File > Create Context Menu Service
Enter a name, but do not change the save location in the dialog that appears
Select some files in Finder, right-click, and choose your service from the contextual menu. (Or as above, go old school and use the Services entry in the Finder menu.)
When activated, what happens next depends on whether Name Mangler is running or not. If it's running, Name Mangler will activate with the files populated, showing the effect of the Service you applied. All you need to do is click Rename, and you're done.
If Name Mangler isn't running, the service just does its thing on the selected files: They will be renamed without any interaction on your part. Easy!
To make your renaming Services even easier to use, you can assign them keyboard shortcuts, in System Preferences > Keyboard > Shortcuts > Services. Once assigned, you can rename files with a quick press of a hot key. We think this feature makes Name Mangler even better, and hope you find it useful as well.
Direct users can get the update via the in-app updater, or by downloading the full app from our site. App Store users should see the update in the App Store app—if not already, then very shortly.