One of the more-popular questions we receive is "should I buy your app directly from you, or from the Mac App Store?" The factual no-opinion-involved answer to this question is that it's your money, so you should buy from whichever source you prefer to use. That has been, and will always be, our "corporate" answer to that question.
With that said, if you ask either of us for our opinion on the best place to buy Mac software, here's our opinionated answer:
We strongly recommend buying direct over using the Mac App Store.
At a personal level, we both always try to buy direct, using the App Store only when there's no direct alternative.
Why do we think you should buy direct? Because we feel the advantages of buying from the Mac App Store are greatly outweighed by the disadvantages of buying from the Mac App Store.
Here's a comparison of the two methods of buying, with what we view as some of the pros and cons of each.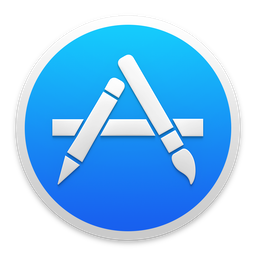 Mac App Store – Pros
In summary, the App Store makes it really easy to install, update, and reinstall apps on one or more Macs. Everything is done through one program, you don't need to visit developers' web sites, you don't have to deal with licensing issues, and the sandbox protects you from dangerous code.
Mac App Store – Cons
That's a long list of cons, and many of them are onerous. No refunds, when coupled with no trials, means that you're buying before trying without a chance at getting your money back—and buying solely based on a handful of screenshots and other users' reviews.
If Apple offered refunds or trial versions, things wouldn't be quite so bad. But when neither are offered, that's a possibly expensive hit to your pocketbook.
Note: The data for the following Direct pros and cons is based on Many Tricks' own policies—although most other indie developers have similar policies, we're not trying to speak for them here.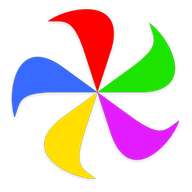 Direct – Pros
Direct – Cons
To help mitigate these risks before you buy (or even try) an indie developer's apps, find public reviews of the developers' apps. See how long they've been in business, and what other apps they sell. See how much they reveal of themselves and their company on their web site. Check out their payment processor—how long have they been in business, and what partners (i.e. PayPal, etc.) do they work with? Do the developers disclose their names, company mailing address and/or phone number on their web site? Do they tell you anything of their background, or the company's background? After finding answers to these questions, if you're not comfortable with what you've discovered, then don't try or buy the app.
By buying direct, you're taking a more active role in your software: You're responsible for the license, and for installing updates for each app. You're also responsible for doing your homework before you purchase. In exchange for these tasks, most developers offer free trials, money back guarantees, discounted upgrades, and fewer restrictions on where you use your purchased apps.
In the long run, buying direct helps developers stay in business, which is good for you and good for them. It gives you more control over your software, which is good for you. But it does require more work than does the App Store. In this case, though, it's our opinion that buying direct is worth the extra hassles involved.