It's been a long time since we released a major update to Witch. How long has it been? It's been 27 minor updates long, that's how long (nearly seven years, if you count like a normal human).
But the long wait is (nearly) over…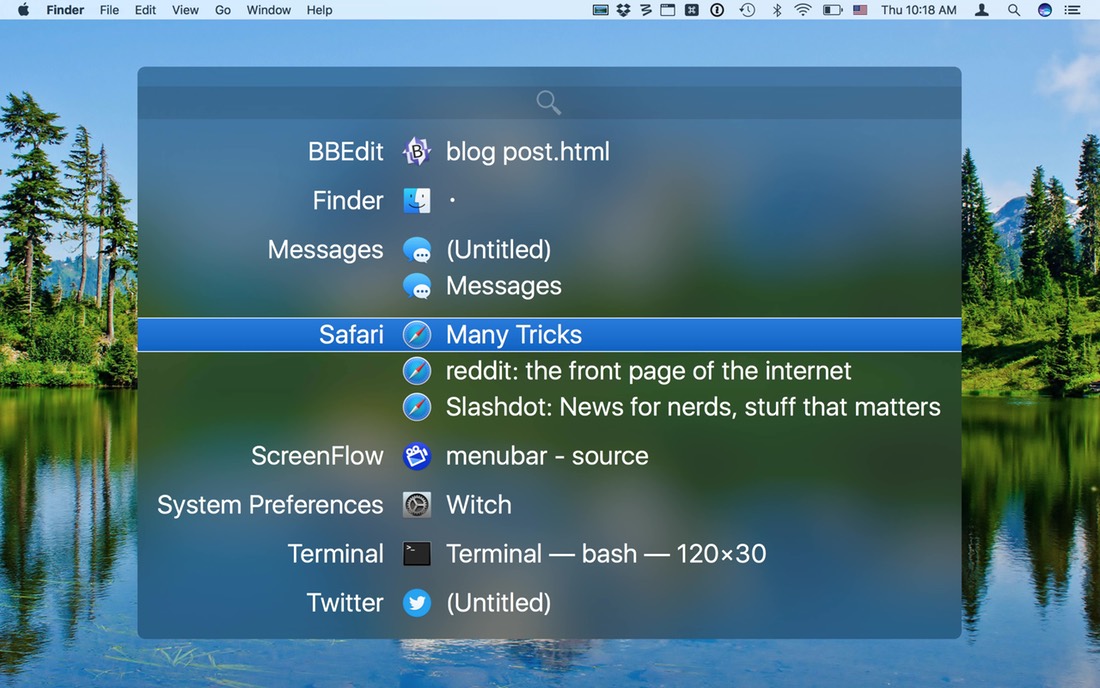 Hey, are those tabs in Safari or separate windows?
Say hello to Witch 4. You can try it out for yourself, today, via the Witch 4 public beta (with special pre-release pricing, too).
And yes, Witch 4 has learned more than a few new tricks…here's just one…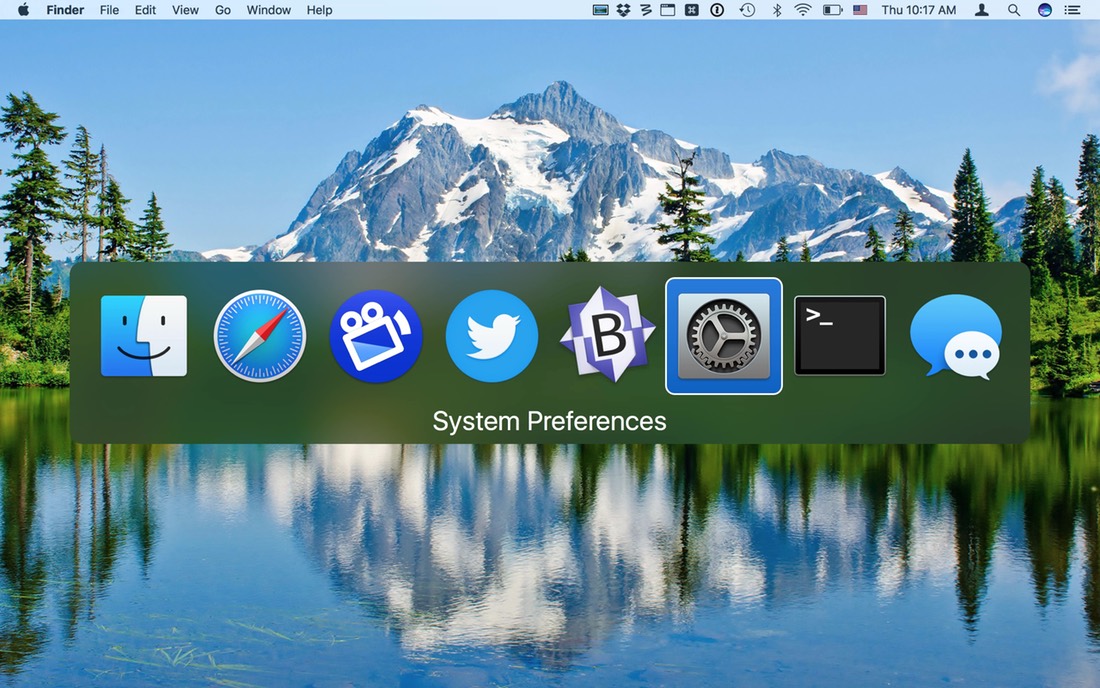 If the above images have you convinced you need the beta, well, give it a try! But you should also keep reading, as there are some important details about the new features, the beta itself, and the pre-sale.
The pre-sale? Glad you asked: During the public beta, new users can buy Witch 4 for just $10 (normally $14); users of prior versions of Witch can upgrade for only $6 (normally $8). And yes, this includes App Store buyers. There are more details on the pre-sale at the end of this post.
What's new?
Horizontal switcher
Obviously, Witch now has a horizontal mode. And anything you can do with "vertical Witch" you can also do with "Horizontal Witch." But more on that in a bit…
Switch to tabs
That's right, tab support! Witch can now switch directly to any tab in many apps, including the biggie, Safari…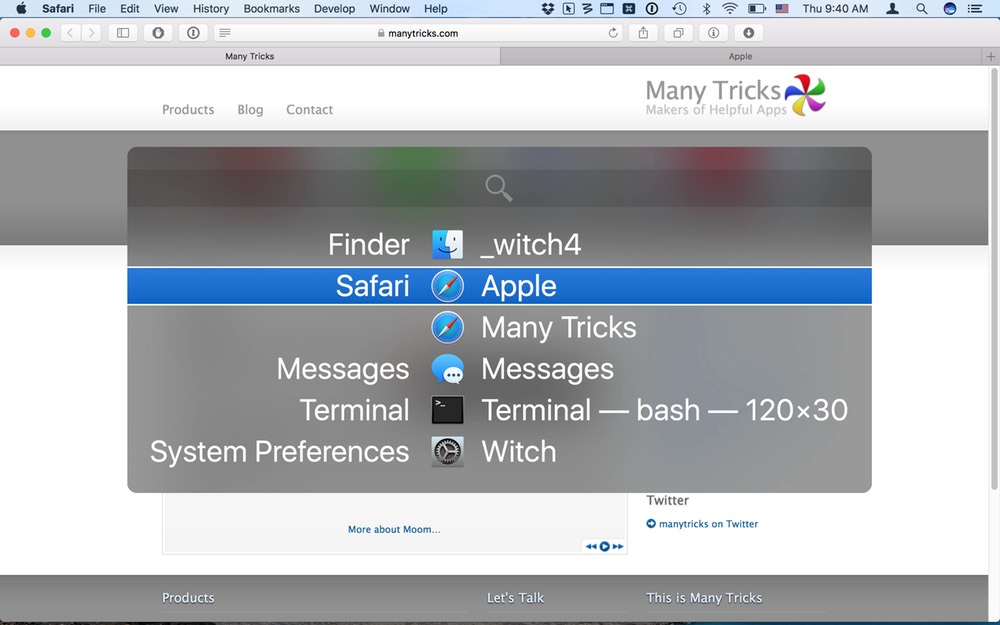 "What other apps's tabs will work?," I can already hear you asking. Any app that uses the built-in support for tabs in macOS should work just fine. So all of Apple's apps work, obviously, but so do Chrome and Opera. (Firefox, iCab, OmniWeb, and Vivaldi don't use the system-provided tab feature, so their tabs won't show in Witch. If you want browser tabs with Witch, use Safari, Chrome, or Opera.)
Switch to non-standard windows
If you're like me, your toolbar is full of useful add-ons, things like Moom and Keymo, and maybe even some stuff from other developers.
The windows that open from these menu bar apps aren't normal—they don't show in the Command-Tab switcher, for instance. But they do show in Witch 4: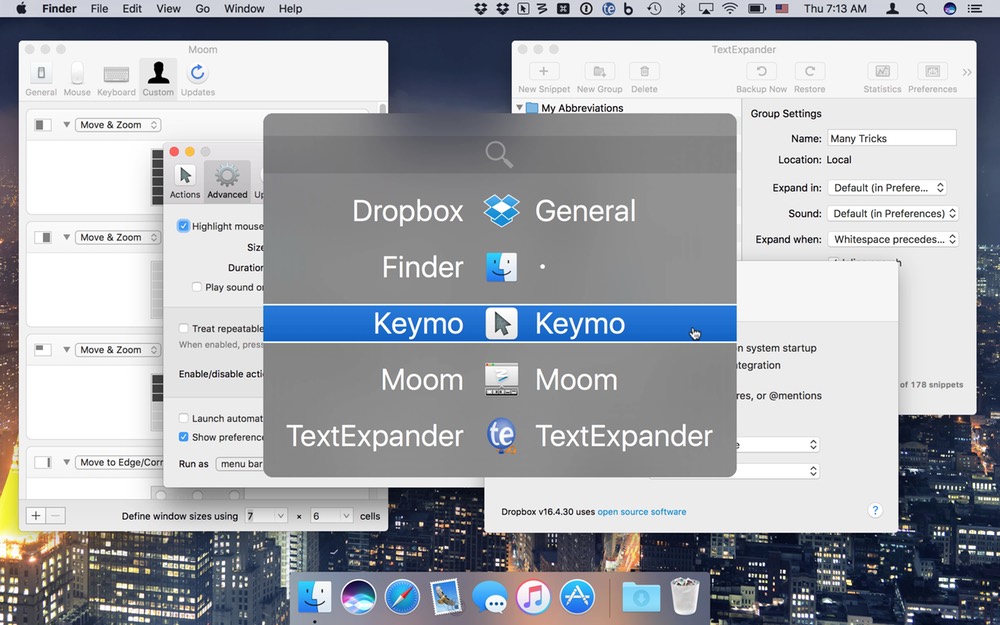 No more window shuffling to find that one settings window!
Multiple switchers
Witch 4 lets you have many switchers—one vertical and one horizontal, for instance: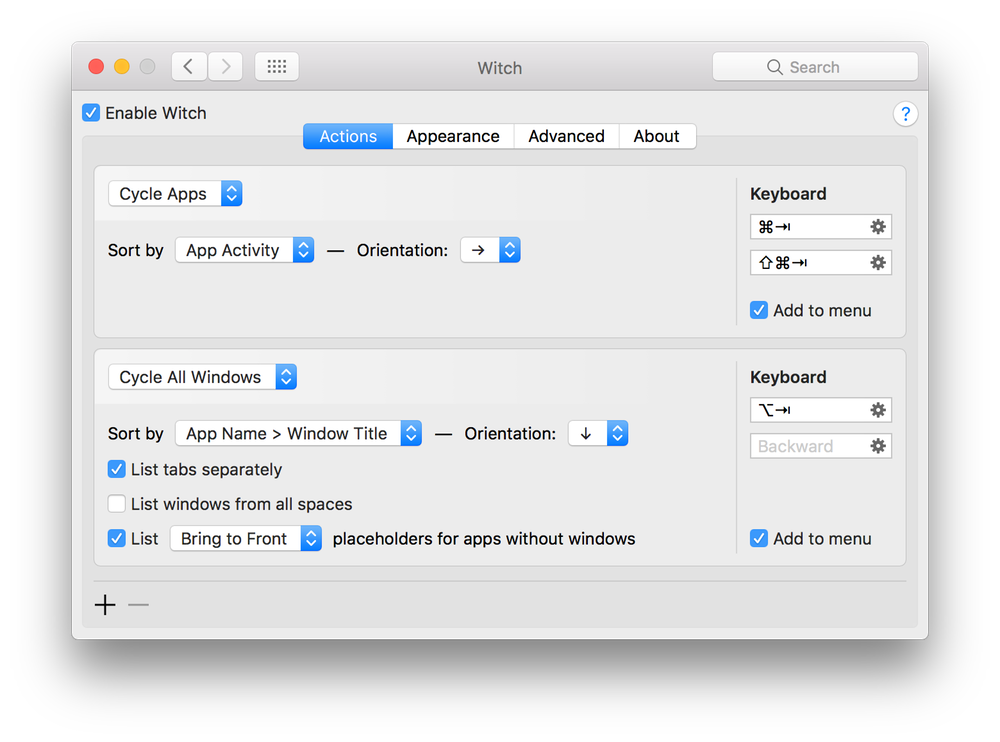 Each switcher can be set to show windows or just apps. Each can have a different sort order. Each can separately list tabs or not. You get the idea. There are many actions to choose from, too: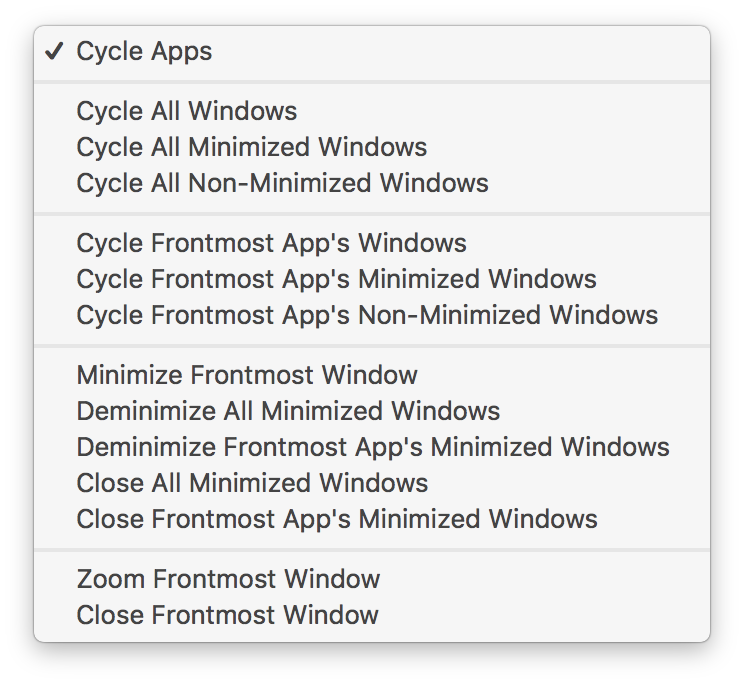 These were all choices in the old version of Witch…except for that first one, which when used with a horizontal switcher, gives you a nicer-looking alternative to the built-in Command-Tab switcher. And now you can easily add and remove any of these actions from your collection of active switchers.
Search window titles
Even with Witch, switching between many open windows can be time consuming—you have to find that one particular window in a potentially huge list of windows. But with Witch 4, it's easy…
It doesn't get much easier than that!
Switch via the menu bar
Witch 4 includes an optional menu bar mode that can be added to any and/or all actions you create.
Switch apps via the menu bar. Switch windows and tabs via the menu bar. Switch just the frontmost app's non-minimized windows and tabs via the menu bar. The possibilites are endless…well, no, that's a cliche, they aren't endless. But they are many!
Lots more
There are other new things, too, but we'll leave them for you to discover during your explorations of the beta. Speaking of the beta…
About the beta
Please download the beta and put it to use, and send us feedback. We'd prefer it if you could use the Witch Talk Google group (so everyone can see what's being discussed), but feel free to use any of the other support methods. We welcome all feedback—bugs, feature requests, and how-do-I questions are all fair game.
Note that Witch 4 will only be available directly from us, because it cannot be sandboxed, which is a requirement for the App Store. (We have a migration process for App Store customers…keep reading.)
About the pre-sale
Witch 4 will be available at the same price as Witch 3—$14 for new customers, $8 for upgraders.
During the public beta period, however, the price is just $10 for new customers and $6 for upgraders from older versions of Witch—including App Store users.
Also, anyone who purchased Witch 3 after October 1st already has a valid license for Witch 4 —you can start using it as a fully licensed user with your existing license.
App Store buyers
Because Witch 4 cannot be sold in the Mac App Store, you'll have to purchase directly from us in order to use Witch 4. The good news is that as an existing customer, we've figured out a way to get you the upgrade pricing, too. Here's how:
Permanently migrate to the direct version of Witch 3 by following these instructions.
Purchase an upgrade license for Witch 4.
If you purchased Witch 3 from the App Store after October 1st, you only need to do step one—the license you'll receive will work with Witch 4.
If you have any questions on the beta or the pre-sale, let us know! Otherwise, enjoy the beta, and please, send us your feedback!