Moom 3.2.15 is out, and the big news is that it works with the upcoming macOS Catalina's new green button pop-up menu, which gives access to Sidecar and other things. Using a new preference, you can choose whether you see Moom's menu or Apple's menu when you hover over a window's green button: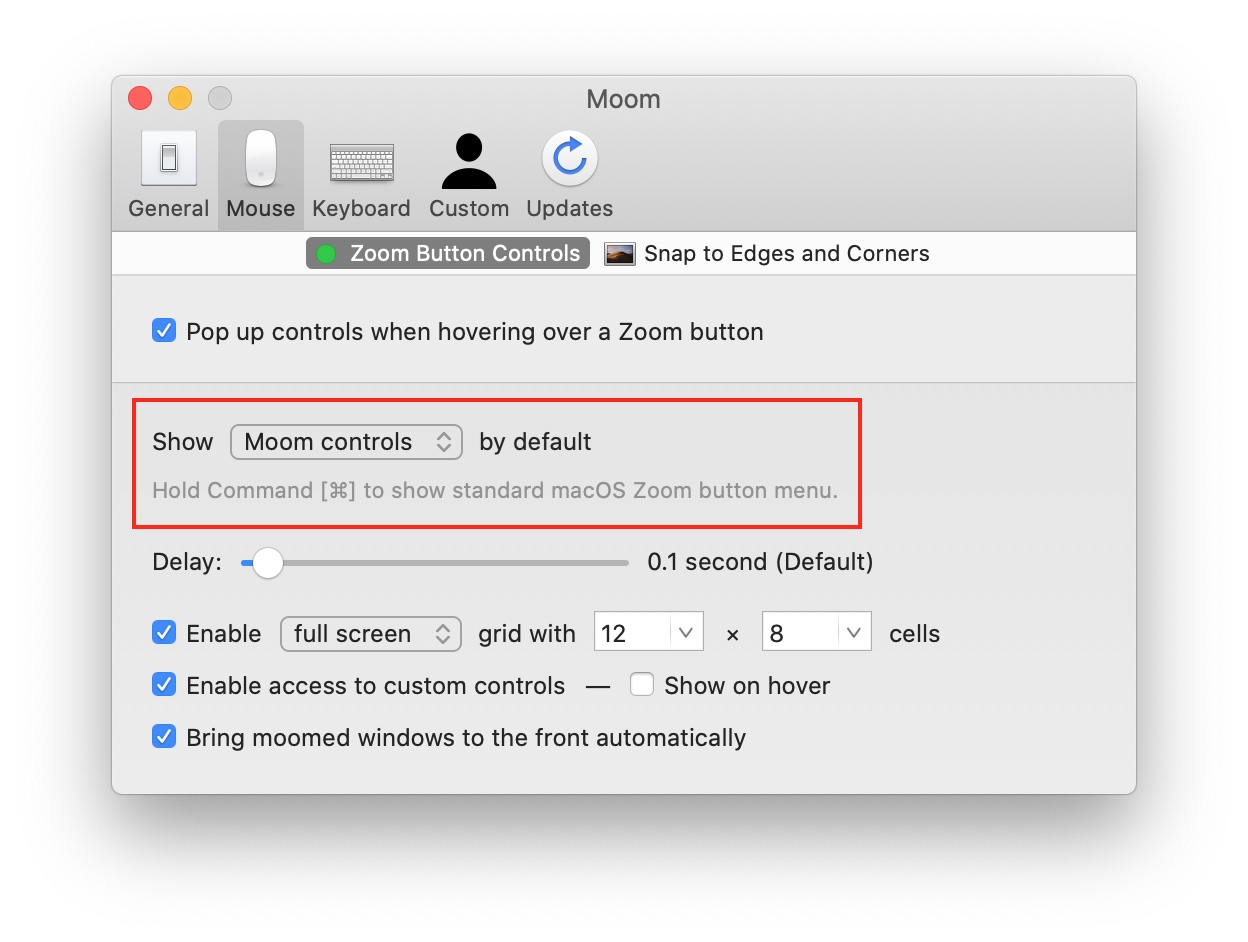 As you can see, you can still get to the other menu by holding down the Command key. (When Moom isn't running, the green button will always show Apple's Sidecar pop-up menu.)
We've also worked around a longstanding macOS bug that causes odd window resizing after using Text to Speech or VoiceOver. There are more changes, of course, fully detailed in Moom's release notes.
Direct users can update from within the app, or by downloading a fresh copy of the app (you won't lose your settings) from the Moom product page. App Store buyers should see the update available in the App Store app—if not now, then very shortly.