Say hello to Menuwhere, Many Tricks' newest app. This handy $3 utility puts the frontmost app's menu bar into a pop-up menu at your mouse's location—say goodbye to those long trips to the menu bar; the main menu is now just a hot key away: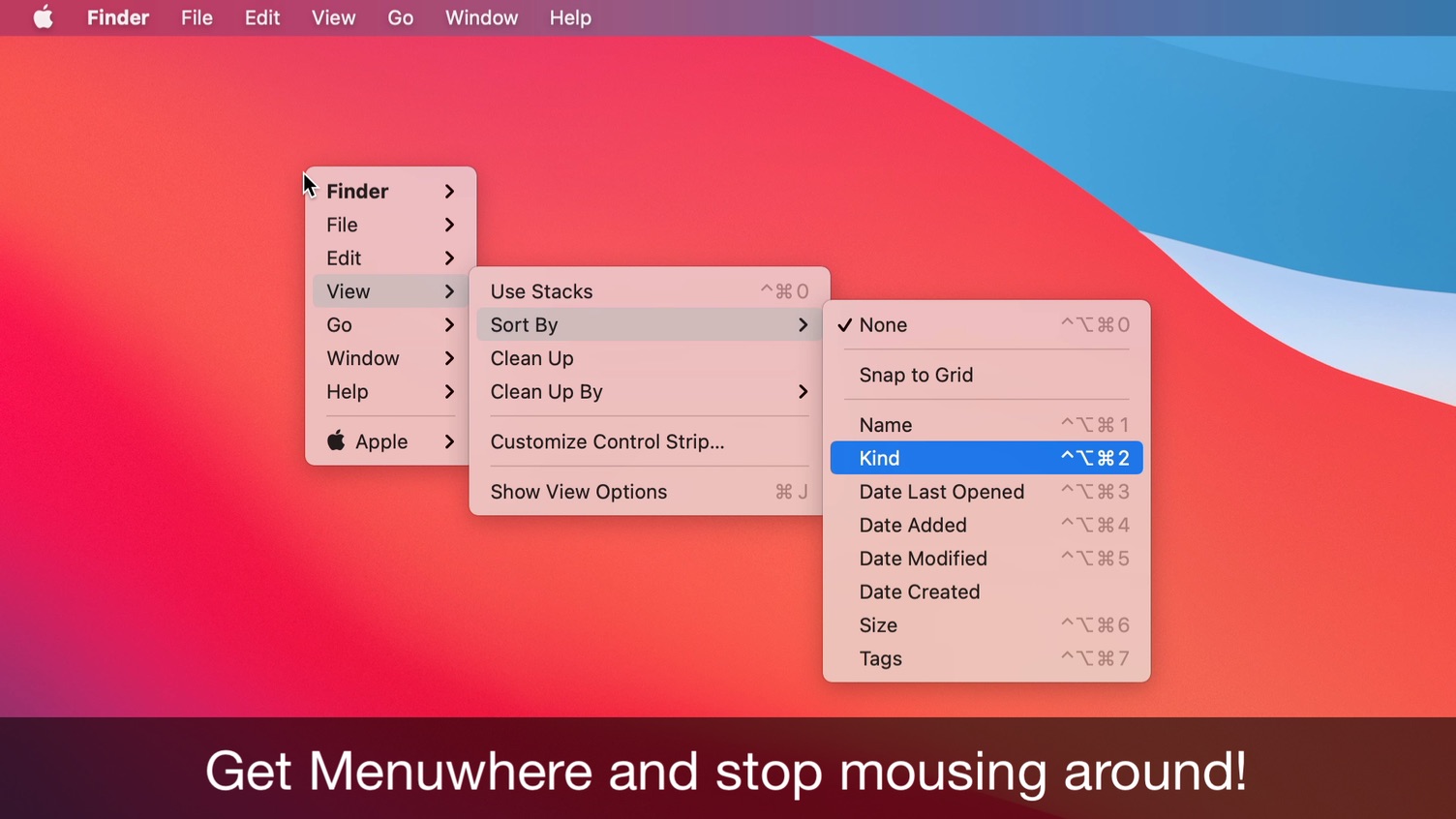 Once onscreen, you can navigate the menus by typing letters in the names of the menu items you wish to access (then pressing Enter), or by using the arrow keys and Enter, or even via the mouse.
If you're a long-time Mac user, you're probably aware of similar apps from the past…which is why we wrote Menuwhere, because those apps are all in the past. Menuwhere is here now, fully supported, 64-bit and Universal—it runs natively on Apple Silicon and Intel.
As this is a Many Tricks app, though, we didn't stop at just displaying the menu under the mouse cursor.
Via Menuwhere's preferences, you can hide any menu you don't want to see, such as Help or the Apple menu. If you want to see the Apple menu, but not as the first item, Menuwhere lets you show it at the end instead. And you know all those hidden menu items that are typically only revealed if you hold down some modifier key or keys? Menuwhere will optionally show you all of those menus, all of the time.
Perhaps most interesting of all is that you can also hide disabled menu items, so your eye doesn't have to skip non-functional entries. You can see this in the screenshot above, where Finder's View menu is displaying only the available menu items.
Menuwhere is available now, directly from us, for just $3. You can try before you buy—the trial version is the full app, and it will eventually nag you if you haven't purchased a license. (Menuwhere isn't available on the Mac App Store due to the store's restrictions on newly-released utilities that actually do useful things.)