Starting with our recent update to Keymo, we rolled out a new help system. We developed this new system to solve some aggravations we were having with Apple's built-in help system, and to provide our users with a better help experience. This new help system will be rolling out to all our apps in the very near future.
Here's a quick peek at the first screen of Moom's new help: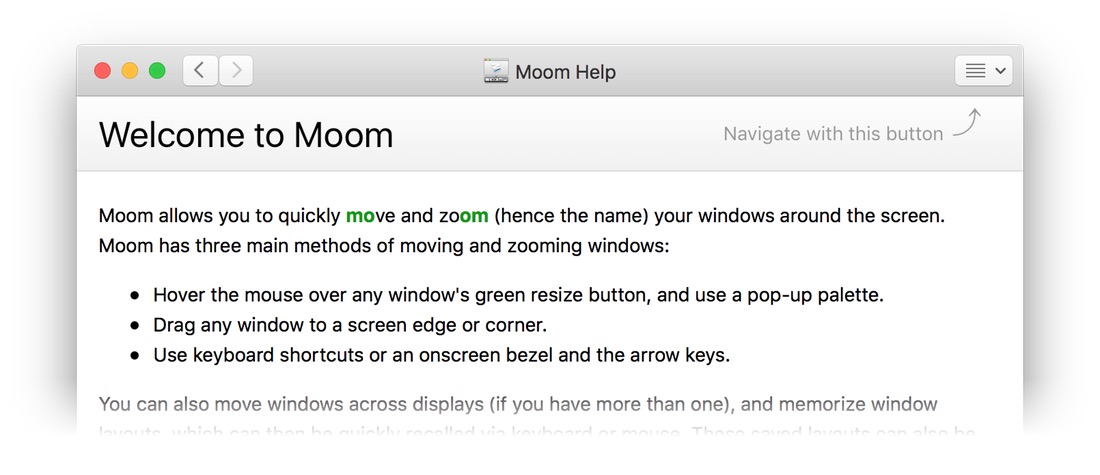 There are many aspects to our new help system that should make in-app help work much better for our users—some new features, some existing features working better, and a revamped look and feel.